Company History
It's a special point of pride for SSCS to say that we were not only one of the first companies to market software in our industry —we were one of the first companies to market convenience store software, period. SSCS started in 1981 when our CEO, Kerry Lugo, found himself at a crossroads. His five-site retail petroleum operation, which he built up through a combination of hard work, opportunity, and attention to detail, had become harder and harder to manage.
Looking for a better way to exercise control his far-flung operation, Kerry turned to automation. Developments in the technology industry had made it more feasible than ever for a business to capitalize on computerization. The problem was, there was no available software program to manage the daily specifics of gas stations, automotive service operations, and whatever retail merchandising presence a service station might include.
With no satisfactory commercial solution readily available, Kerry used his industry expertise and began programming to meet the needs of his business. He recruited a few developers to help, and together they built what is known today as the Computerized Daily Book. The CDB proved so useful that it began to attract attention throughout the industry, and proved both profitable and reliable when Kerry made the decision to begin selling it.
Today the CDB has evolved into SSCS's flagship product, having shipped to tens of thousands of locations worldwide. Kerry remains an integral contributor to his business, surrounded by an ever-expanding and diverse staff of industry professionals.
Developed industry technology ahead of the curve.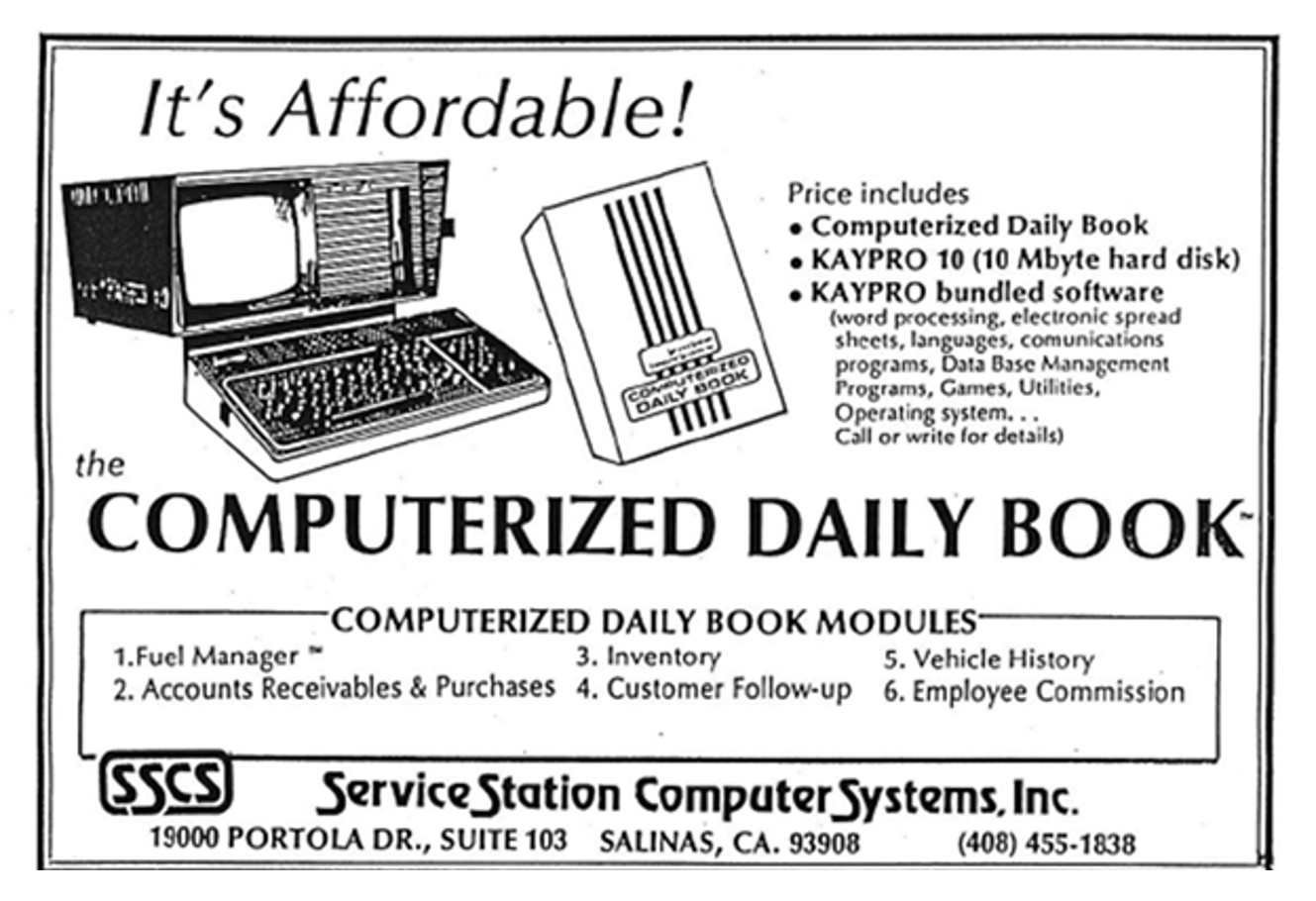 In 1981, SSCS introduced the Service Station Manager (SSM) program which is now known as the Computerized Daily Book (CDB). To date, approximately 6,000 master licenses that cover tens of thousands of sites across the United States have been shipped, and our program has expanded into a product suite capable of supporting entire franchises.
Began building and supporting POS interfaces.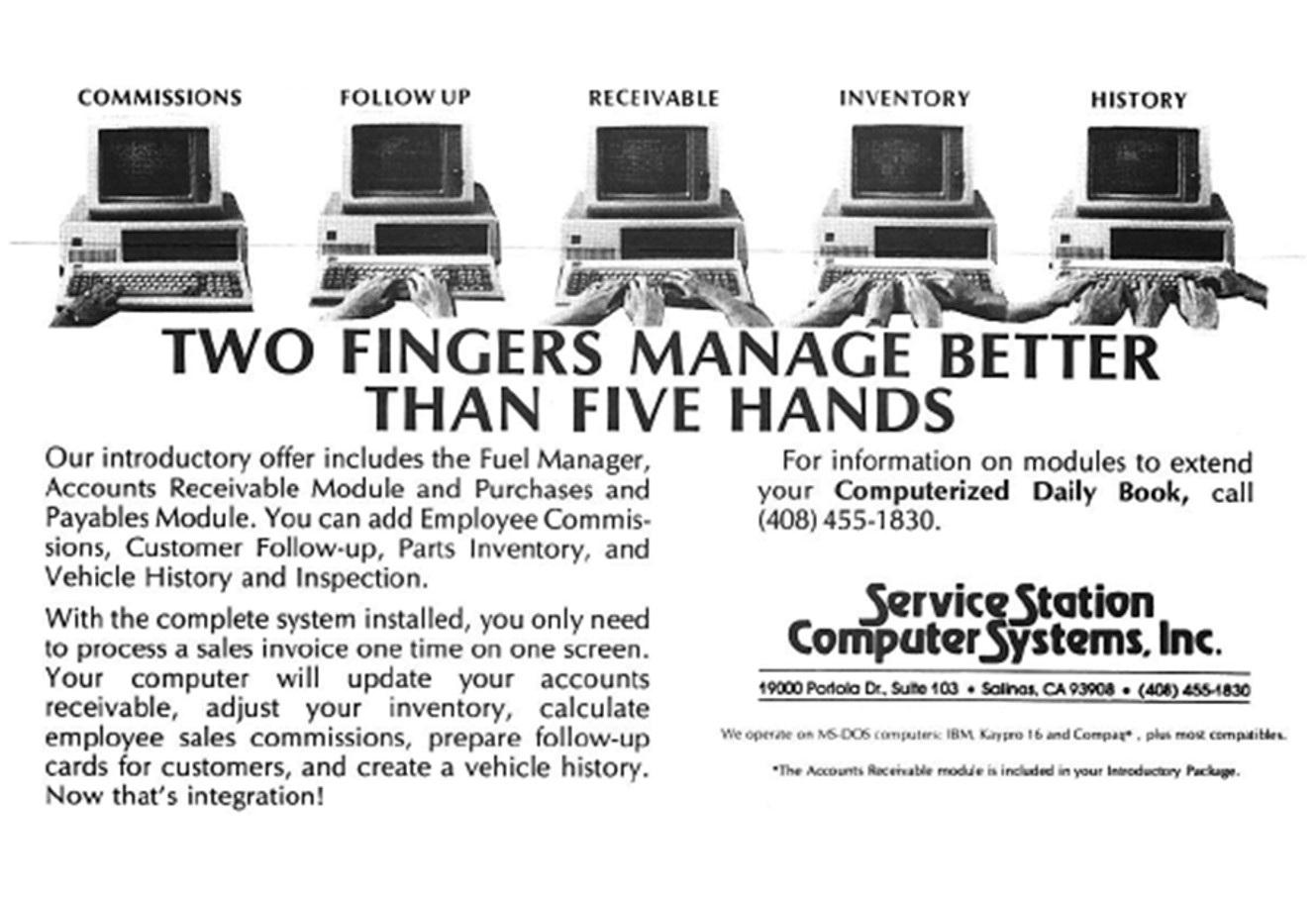 In 1989, SSCS introduced the first POS Interface with Gilbarco for TCR-G, then G-SITE, TS-1000 and Wayne Decade 2400. In the years that followed, SSCS became known for providing interfaces to more POS systems in the industry than anybody. The same year, the company Introduced processing software connecting the Telxon PTC-710 hand-held device to the CDB, incorporating significant automation into the Direct Store Delivery (DSD) and Physical Inventory (INV) processes.
Early driver of handheld technology for the industry.
The Symbol PDT 3100 hand-held terminal became the device of choice for SSCS's DSD and Physical Inventory solutions.
Built computer hosting platform; moved to brand new headquarters.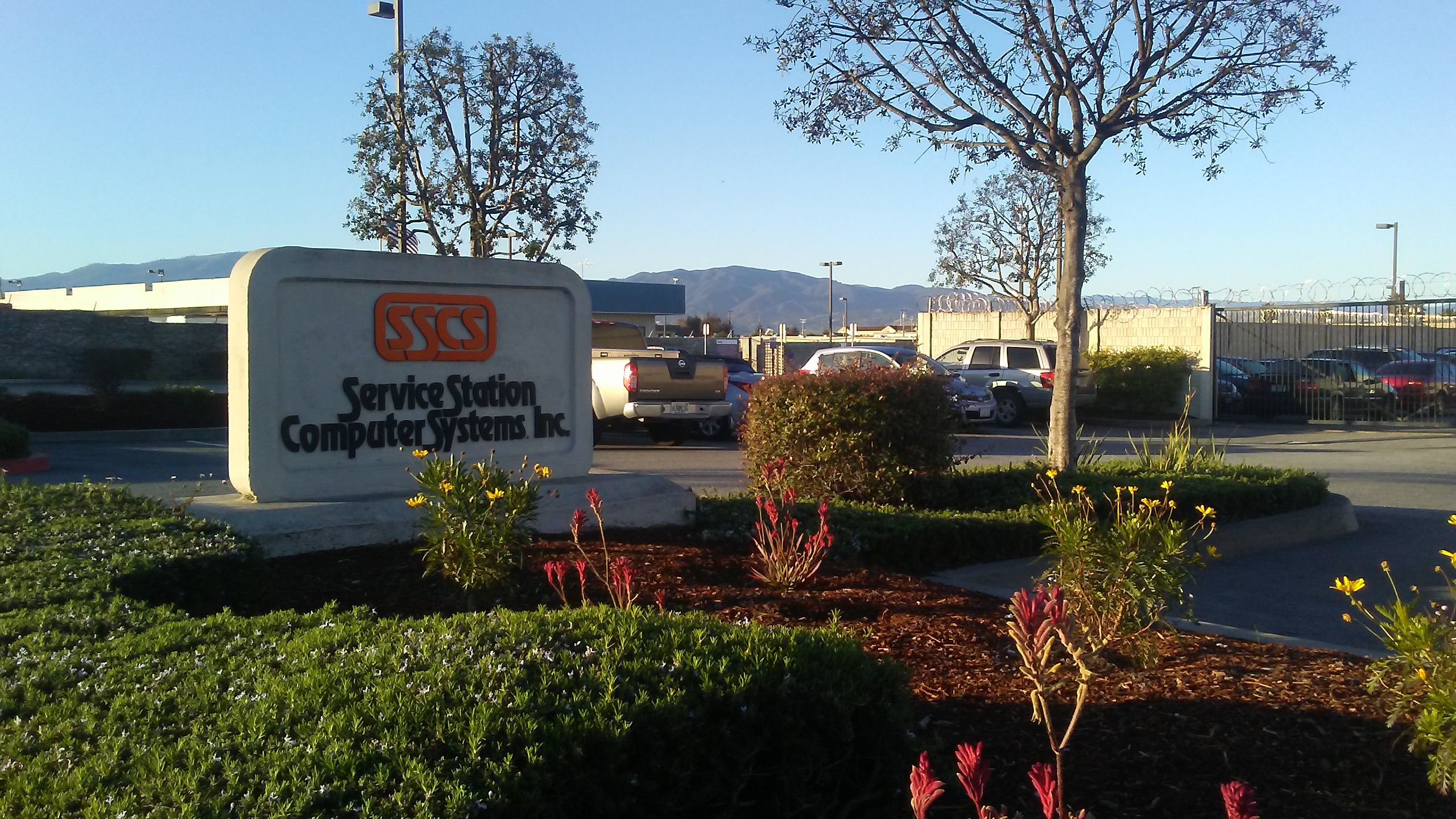 SSCS introduced its own hosted computing platform known as Sunray. The company introduced our Central Price Book single-point pricing and promotion management software for the retail petroleum industry, and moved to our current headquarters at 650 Work Street in Salinas, CA.
Became a Dell authorized retailer.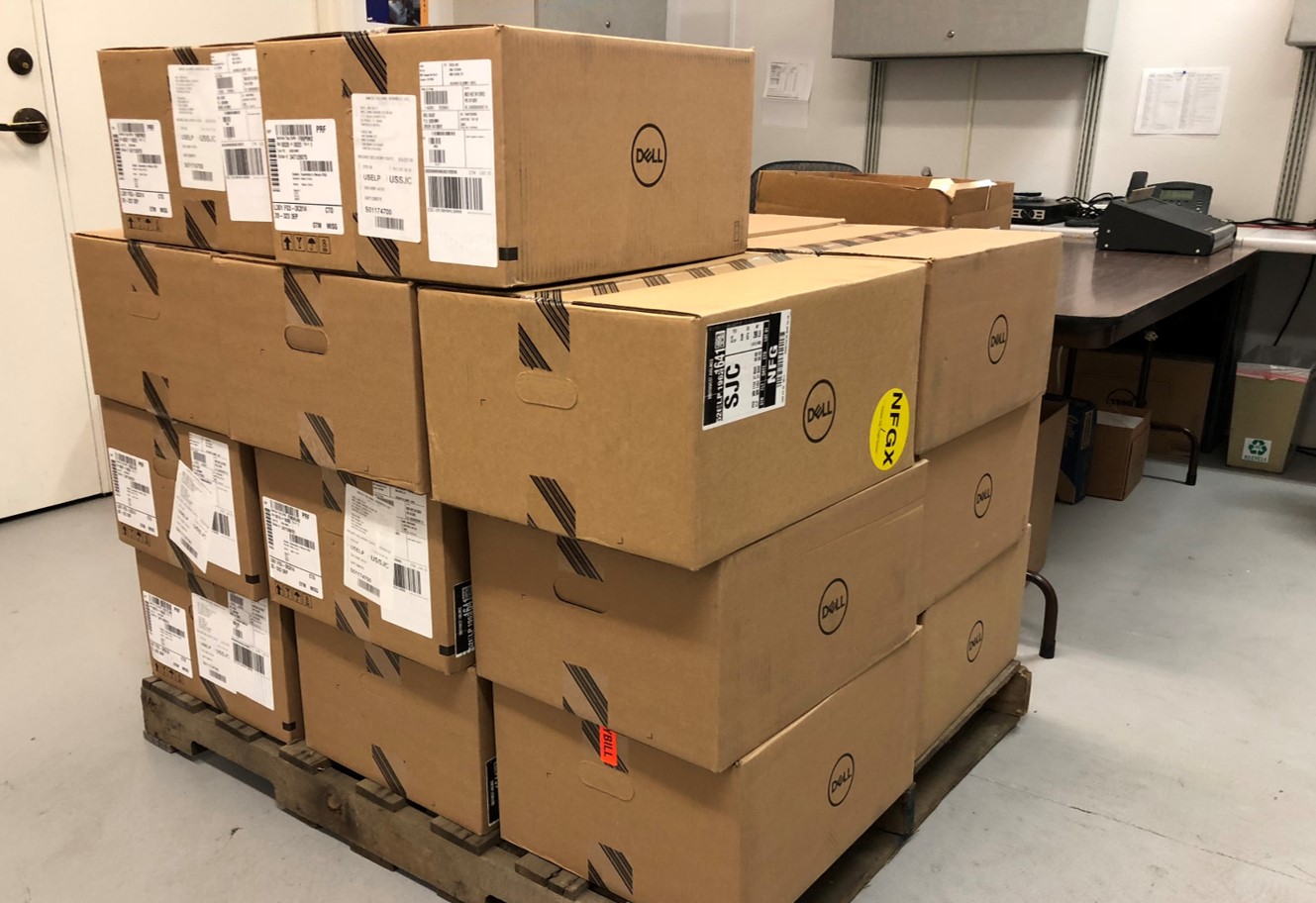 Part of our client services has long been providing computers to our customers, and in 2002, SSCS became a Dell authorized retailer.
Fast expansion; PCATS certification.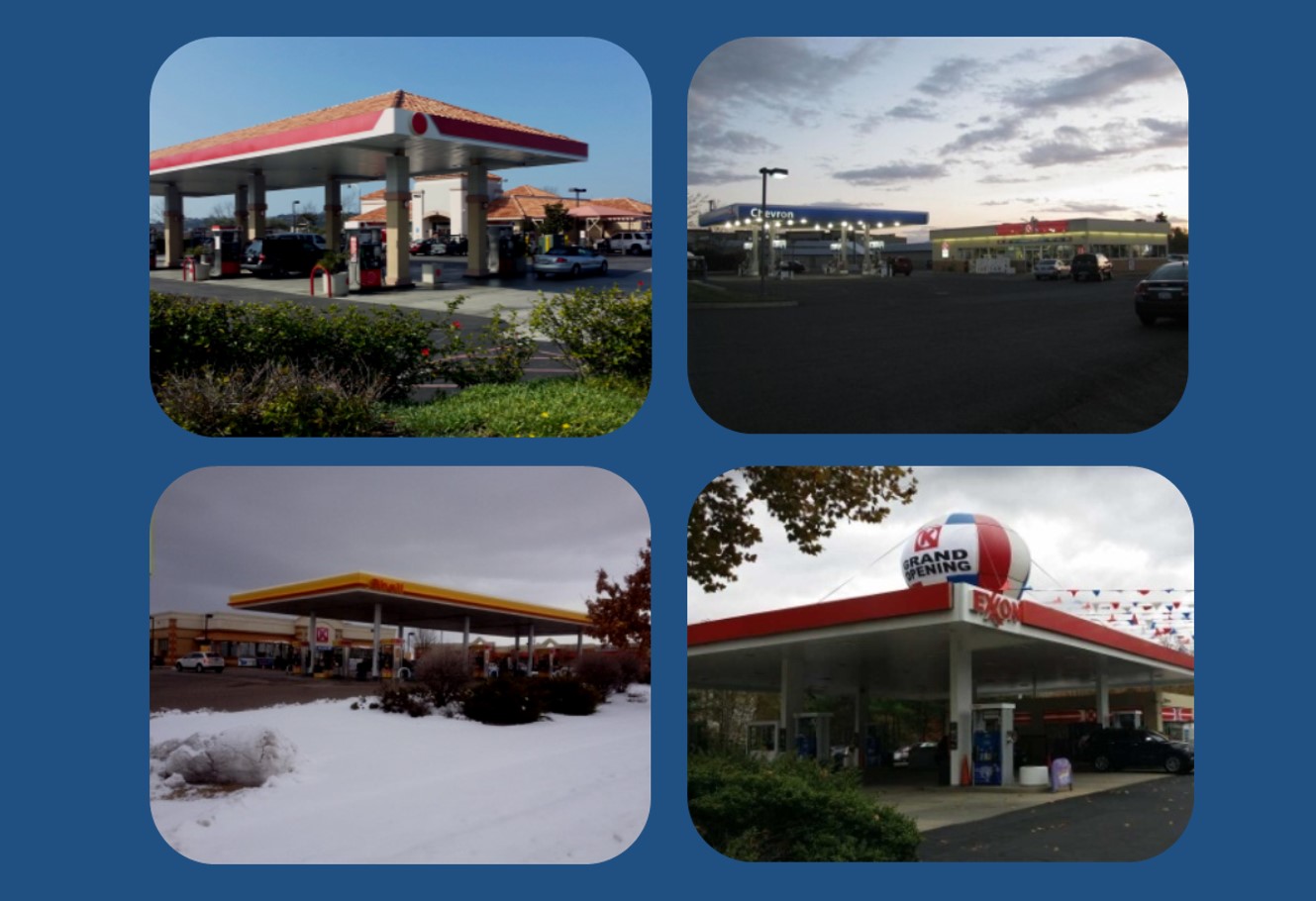 Evolved along with handheld technology.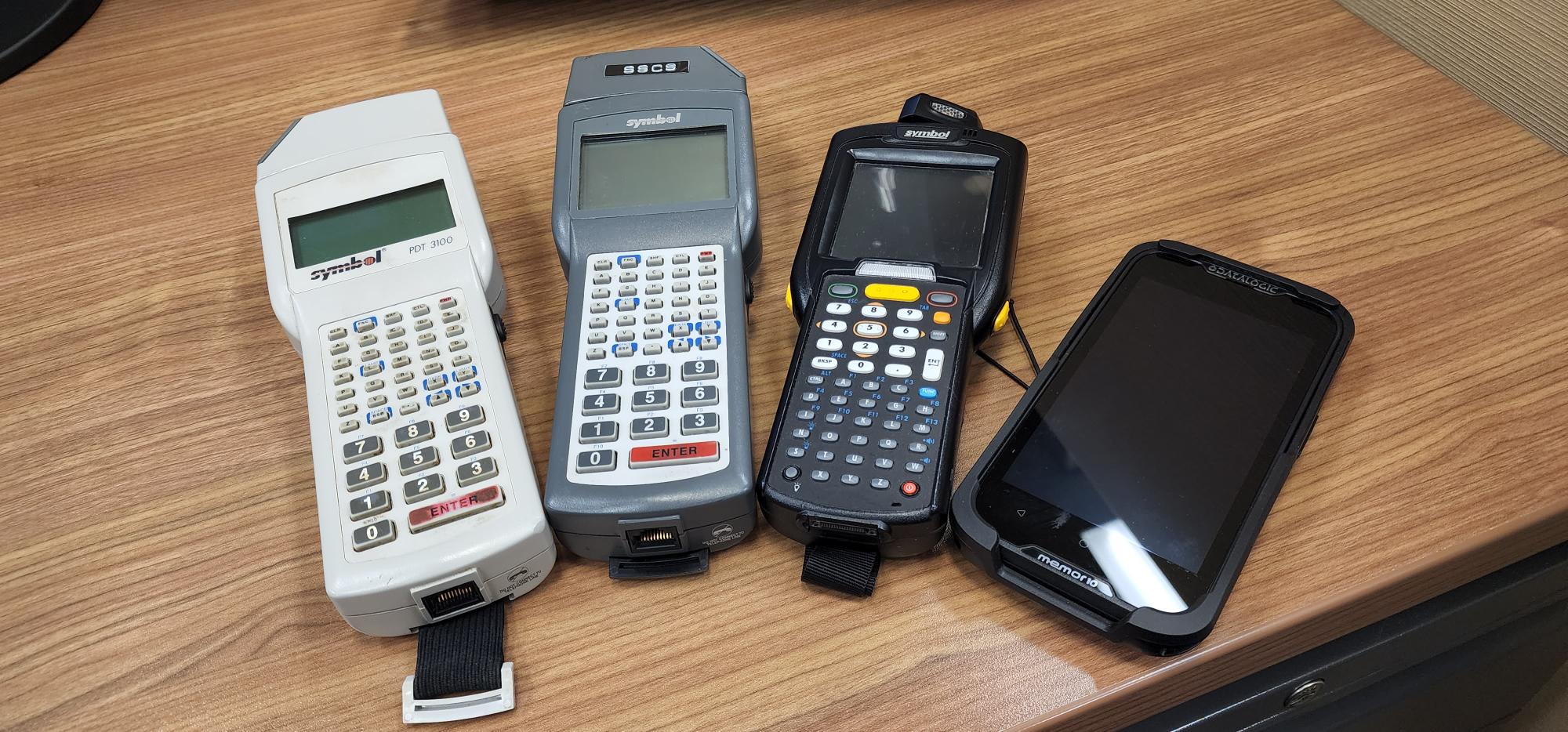 From the 1990s until today, SSCS has adapted our apps to work on numerous generations of handheld technology, which has all led up to our current system. 2006 marked an important year, in that we began supporting the Motorola MC3090 for customers processing Direct Store Deliveries and Physical Inventory audits. This unit (pictured here, second from the right) was a mainstay for our company for nearly a decade, and many of our customers still use them.
Added a diversified set of training programs.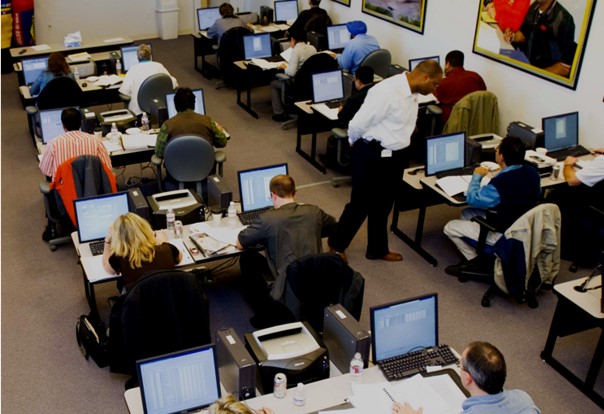 SSCS has always taken training our customers as a serious responsibility. Onsite training at our corporate headquarters was a mainstay of our customer onboarding process from the beginning, but in 2008 we began branching out with various hybrid and web-based training programs. Today, our customers have a number of ways to learn about our products.
Continued to expand POS-back office integration.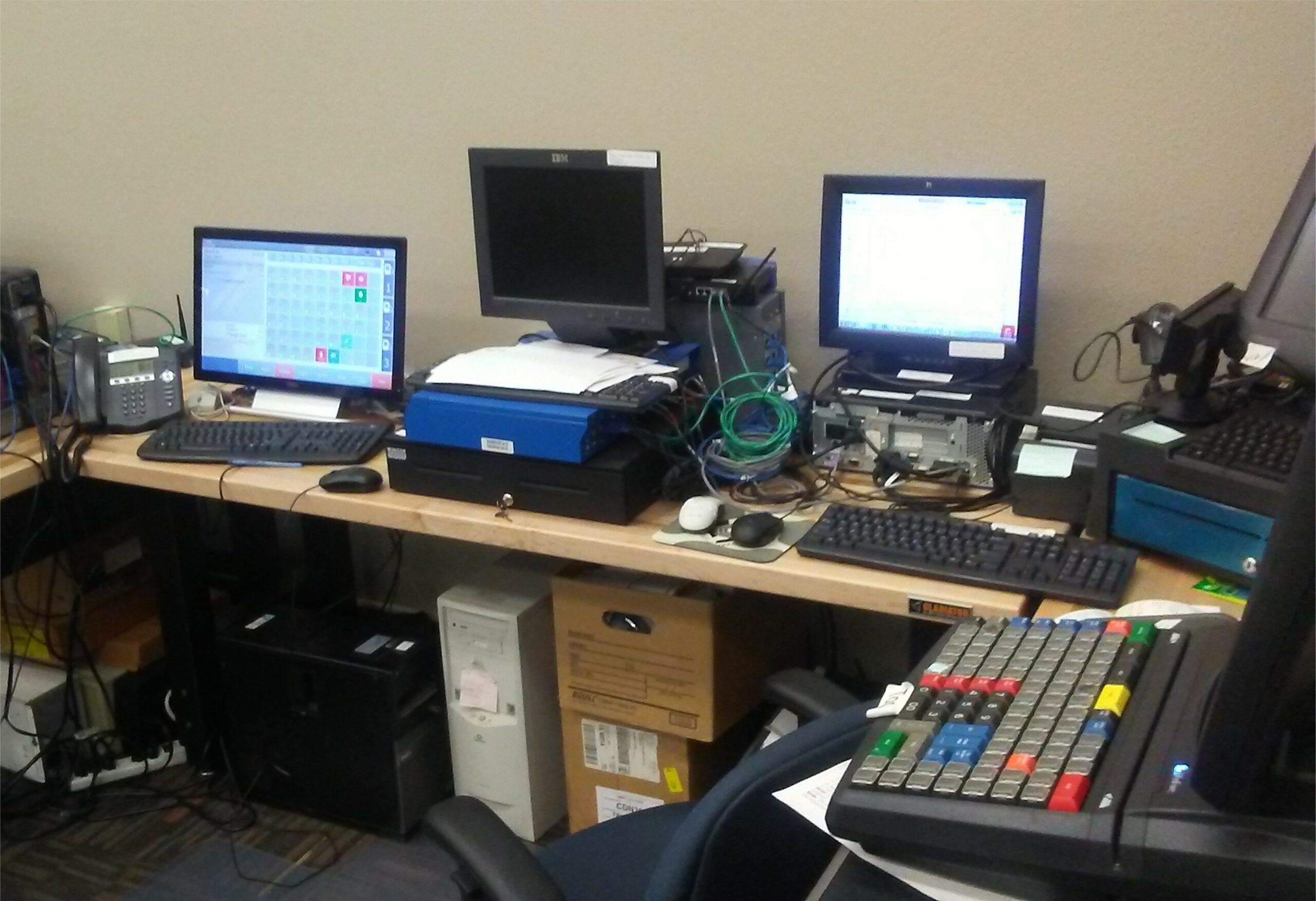 While we're always adapting to support new technologies, in 2010, SSCS and Gilbarco jointly announced the introduction of a seamless, automated multi-item promotions solution. Using our onsite POS lab, SSCS went on to establish similar solutions for all POS systems with multi-item promotion capabilities. Today, our Promotions technology is intuitive, easy to use, and works widely with modern POS systems.
Expanded our web-based product set.
The early 2010s saw SSCS launching our first web-based applications – the first version of Central Price Book, along with a web-based application to help our customers collaborate with Third-Party Inventory companies. SSCS began supporting QuickBooks Web Connector to help customers more easily bridge our software with industry-standard accounting software, and also developed a nearly comprehensive video series to help customers master our product suite on their own time.
Introduced Transaction Analysis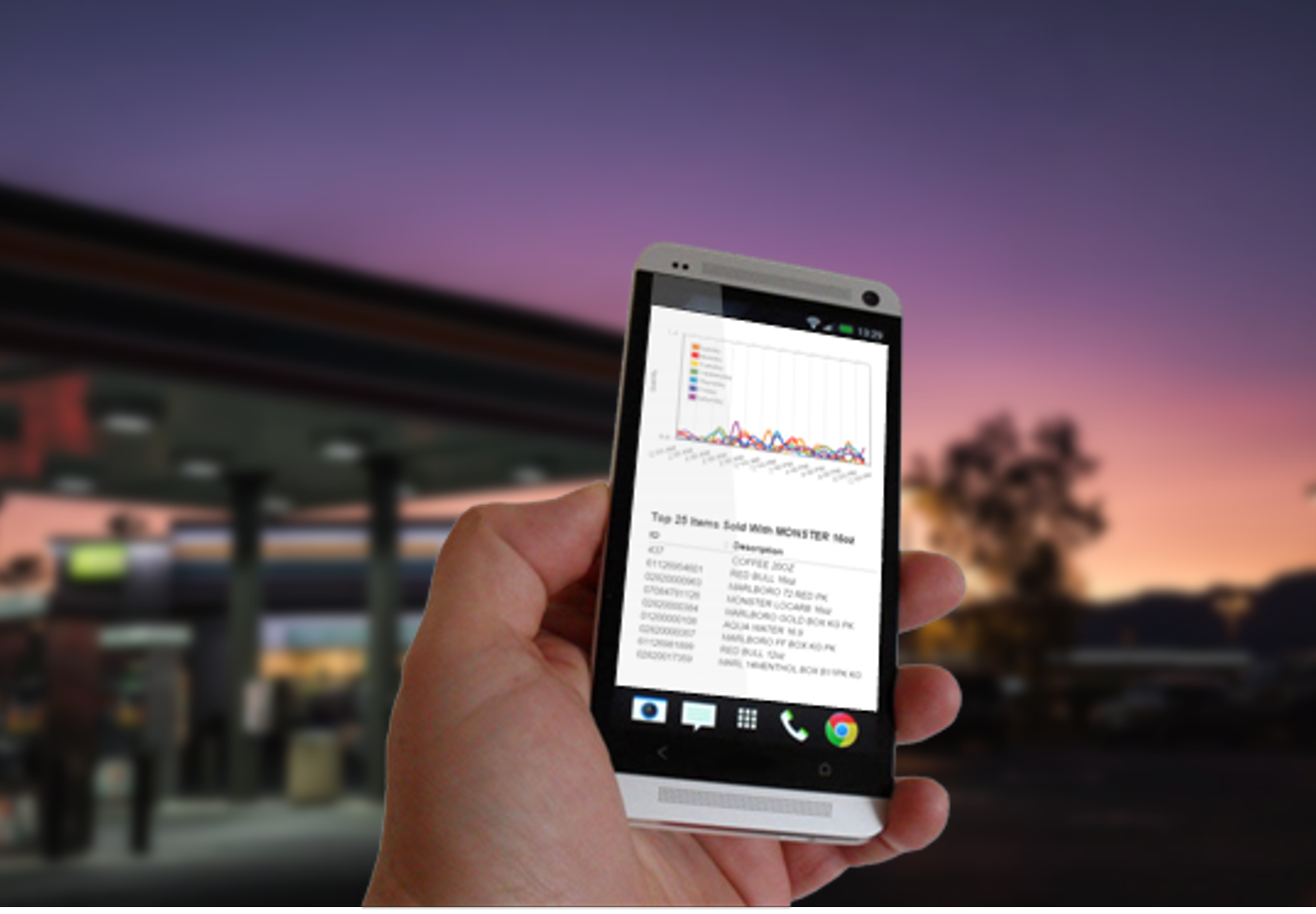 2015 saw SSCS introduce Transaction Analysis, a web-based application for monitoring transaction activity at gas stations and convenience stores. While initially, the app was predominantly for monitoring store activity, it has since grown into a more robust part of our product suite.
Introduced Tobacco API Applications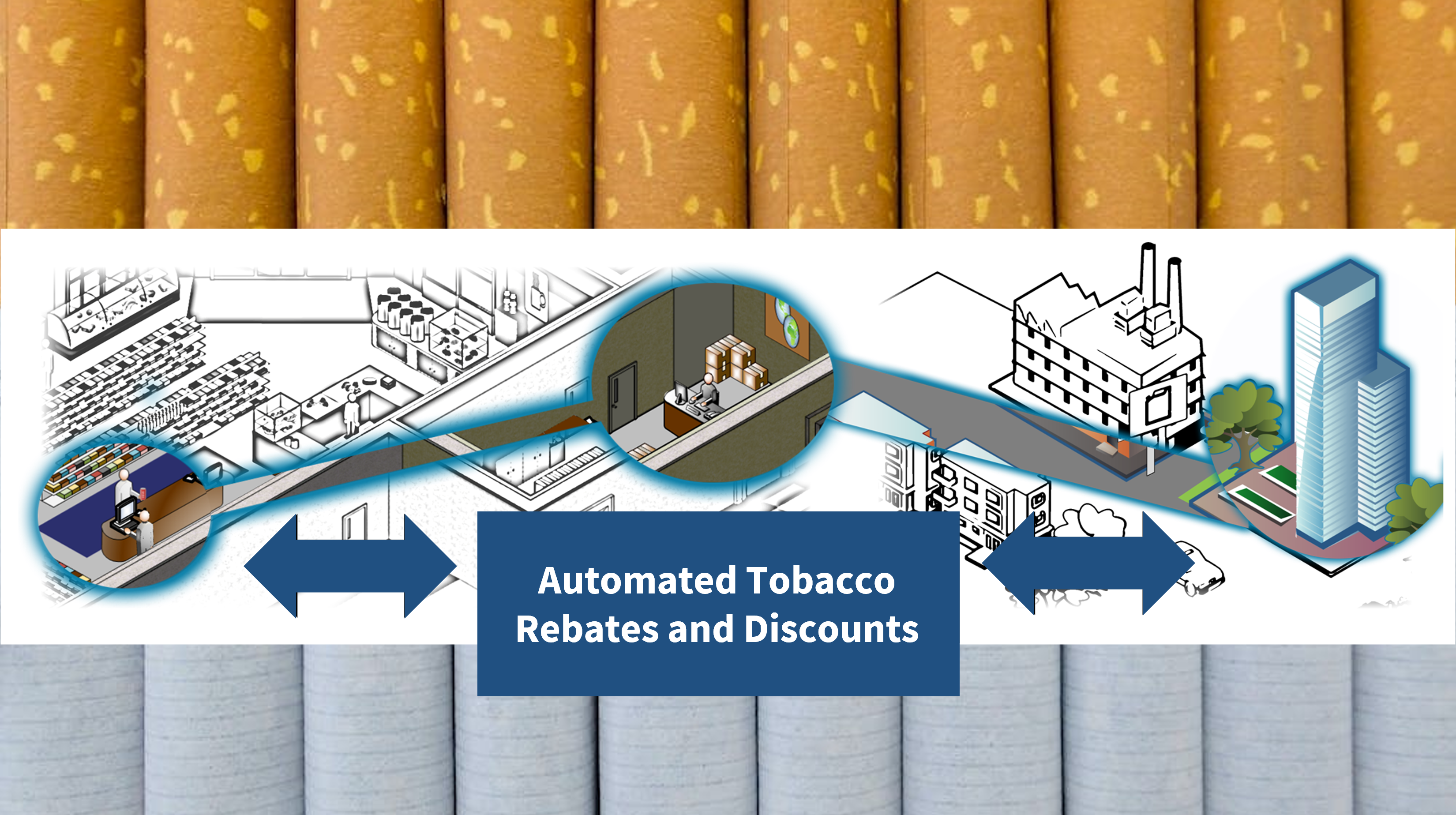 Tobacco products are major moneymakers in our industry, but promotion and discount programs hosted by parent tobacco companies can be confusing and time consuming. In 2018, SSCS released our Tobacco Rebate Export and Tobacco Discount Import software – new products that largely automate the convoluted processes of discounting, and collecting rebates on tobacco products.
Initiated remote training and installation.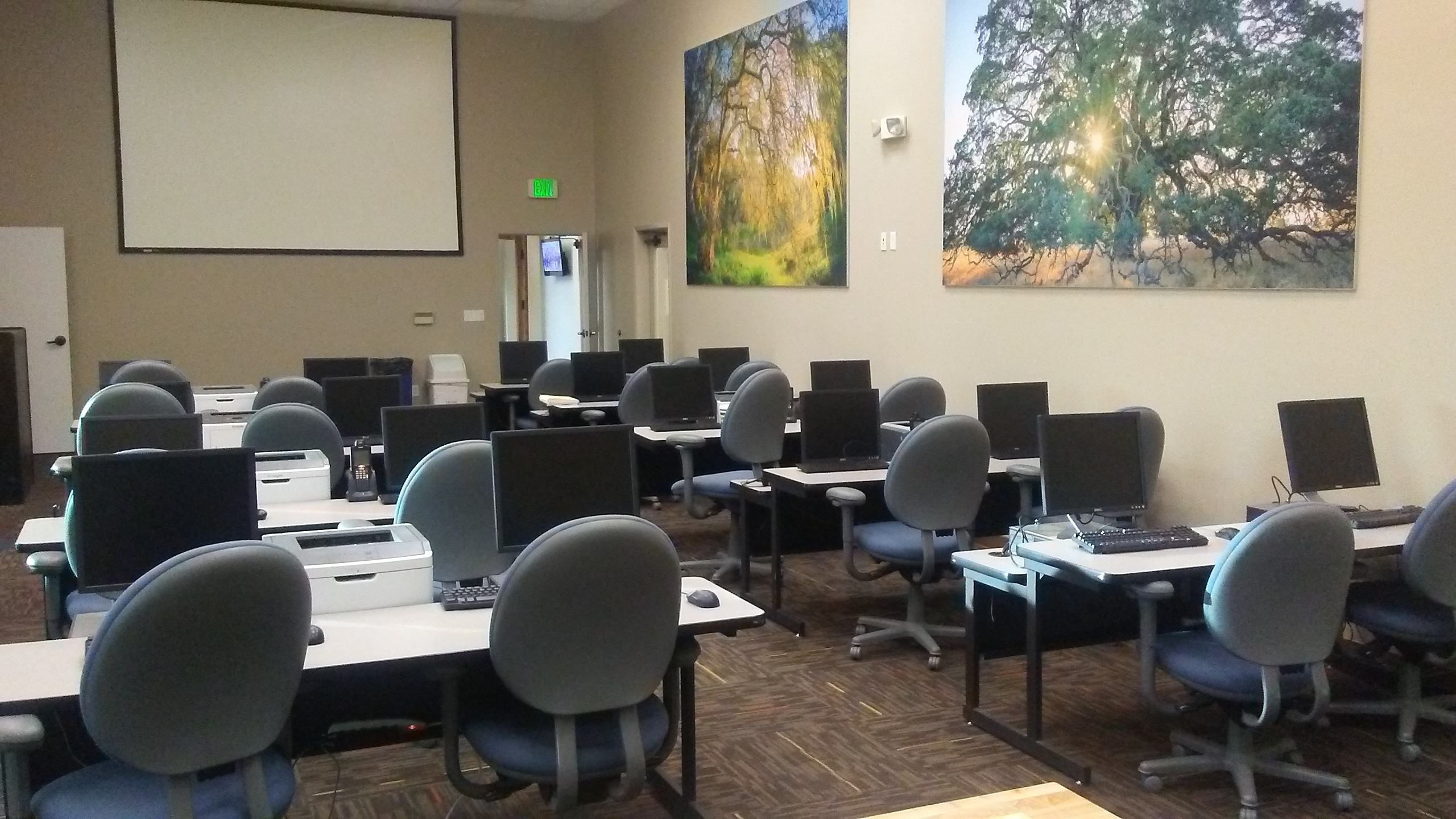 COVID-19 affected SSCS and our customers the same way it did everyone else. With our building and normally bustling training facility empty, we had to learn how to do things remotely. In short order, we stepped up our remote training program, became adept at remote installations and follow-ups, and adapted.
Making customers' lives easier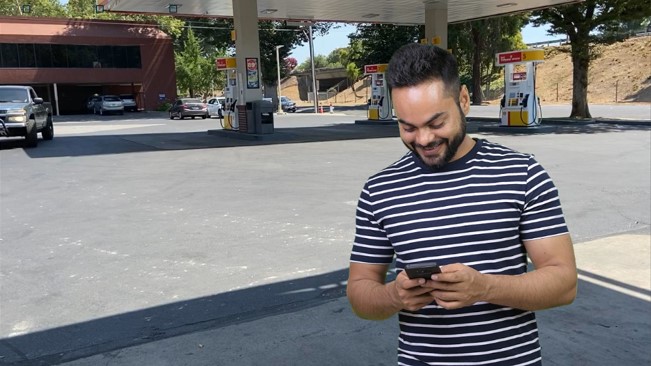 Our large suite of products cover every aspect of managing a retail petroleum enterprise. We get lots of satisfaction from helping our customers grow and become more profitable, but also knowing that our automation provides more opportunities for individuals have more time for themselves, for their families and friends, and for leisure time activities.